Client Conference
Your path to powerful results
Disney's Yacht & Beach Club Resort
Lake Buena Vista, Florida
September 9-11, 2024
Price increases in: days hrs mins s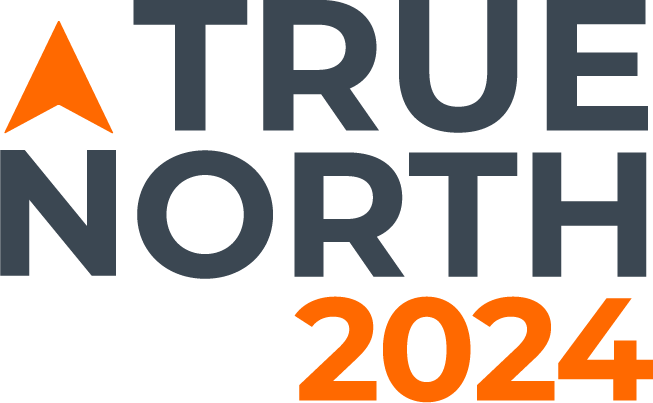 The way forward
When trailblazers, groundbreakers, and innovators unite, they collaborate to achieve powerful results. At Waystar's True North Conference, be prepared to dive deeper, journey farther, and think past the horizon in healthcare.
Join us to unlock the unparalleled potential of your healthcare payments platform — and discover how 
you can harness its full power.
Register now
Innovations to ignite your imagination
True North is more than a conference. It's a place to connect with leaders and peers, exchange ideas, and find guidance. It's a way to learn about the latest innovations, forge new paths, and shape the future of healthcare payments.
Turn obstacles into opportunities
Get VIP access to exclusive events
Feel empowered by exceptional results
Hear innovative solution breakthroughs
Connect with industry experts
Unite with your Waystar community
An expedition designed for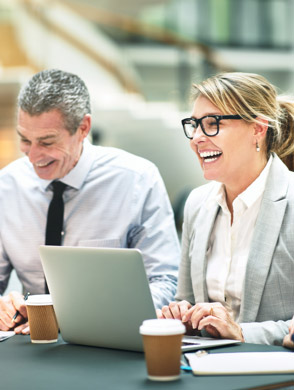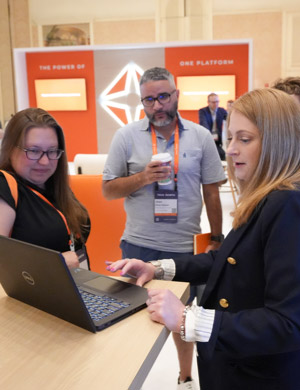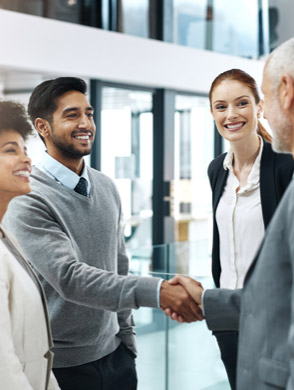 1 Executive and user tracks are intended for Waystar clients only.
2 Waystar partners must be an approved sponsor to attend the conference.
Need to get approval from your leader to attend? Download letter.
Join the top minds in healthcare "True North has been far superior than any other conference I've attended this year. Between the Innovation lab, the Ask the Expert station, and everything else, it's exceeded expectations. We've been super excited and plan on attending next year."
"I'm really selective about conferences that I go to. True North has been a really great experience – I'm actually thinking about bringing some of my colleagues and executive directors next year. It's absolutely worth your time. You really should not miss it."
"What strikes me most about the True North conference is the amount of time and investment that Waystar is putting into the platform. We can see that Waystar has got an incredible vision, and we're excited for where they're going in the future."
Sponsorship opportunities
Interested in sponsoring? Contact our team to learn how your organization can be part of the journey. Email inquiries to truenorth@waystar.com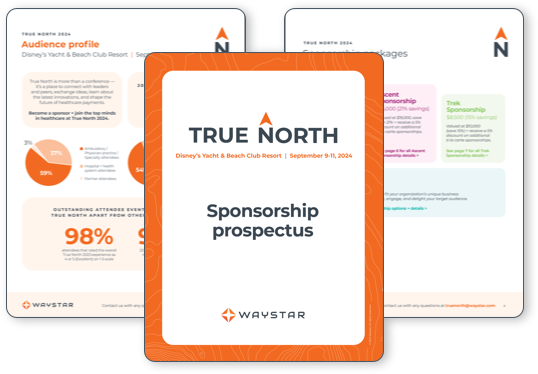 Agenda at a glance
From inspiring keynote speakers to educational workshops and one-on-one support sessions, there are opportunities for everyone at True North. Be sure to check back regularly for updates.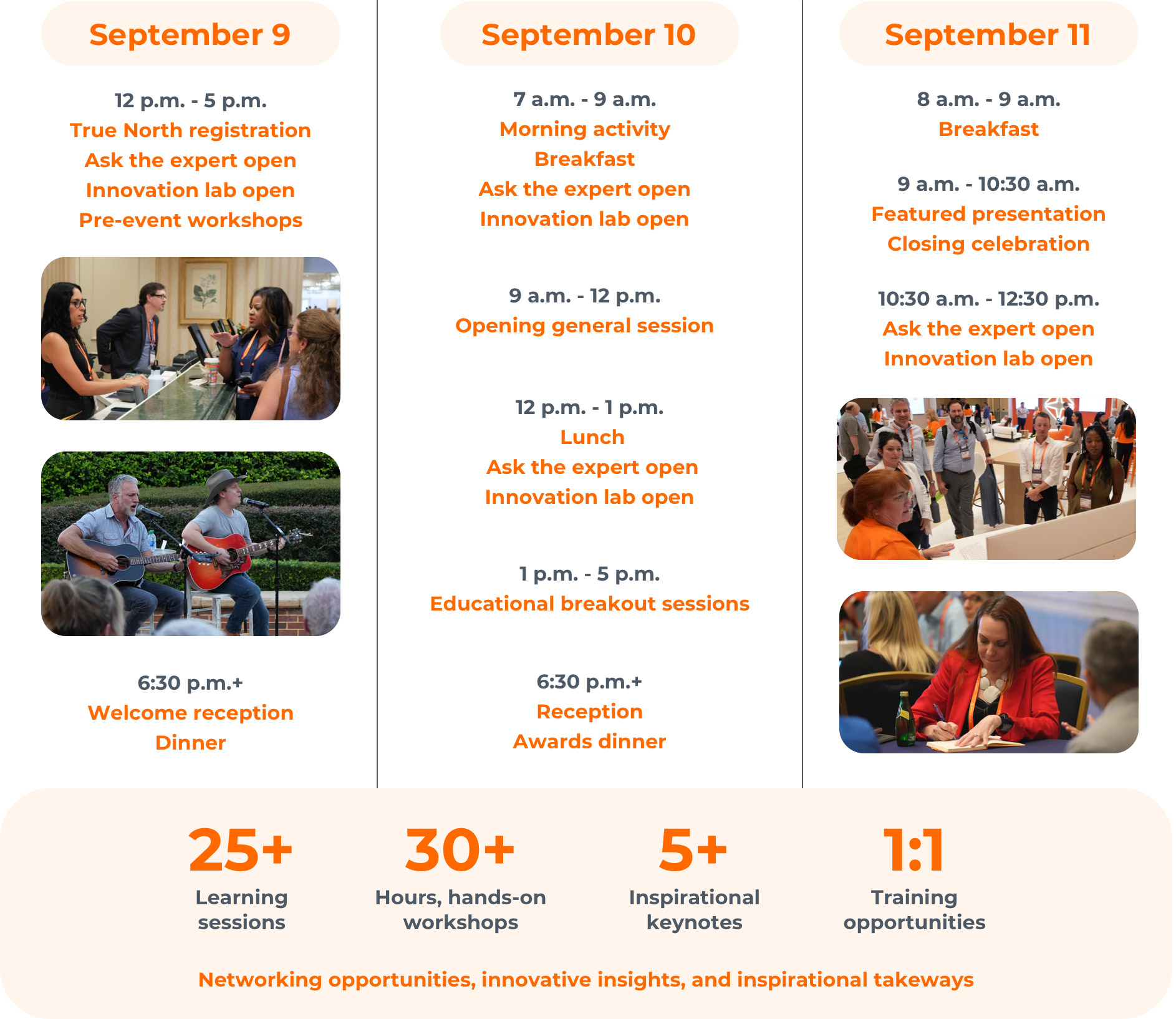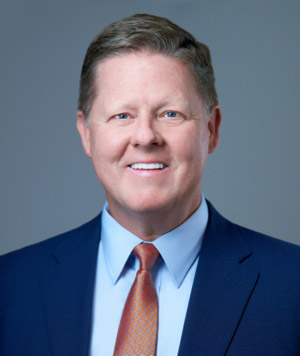 "True North has been part of our vision—not only for Waystar users and partners, but for the greater healthcare technology community. Let's come together to share knowledge, build meaningful relationships and get energized for the future of healthcare payments."