Find your true north
As the COVID-19 situation continues to evolve, our first priority is to help ensure the health and safety of our clients, partners, employees and communities. With this in mind, we have made the decision to postpone True North until 2021. Feel free to send any questions regarding Waystar's inaugural user conference to truenorth@waystar.com. We will post new dates and other updates as we get them, so check back regularly for new information.
Agenda at a glance
From inspiring keynote speakers to educational workshops and one-on-one support sessions, there's a little something for everyone at True North. Check out the broad strokes below, and check back soon for a more detailed schedule.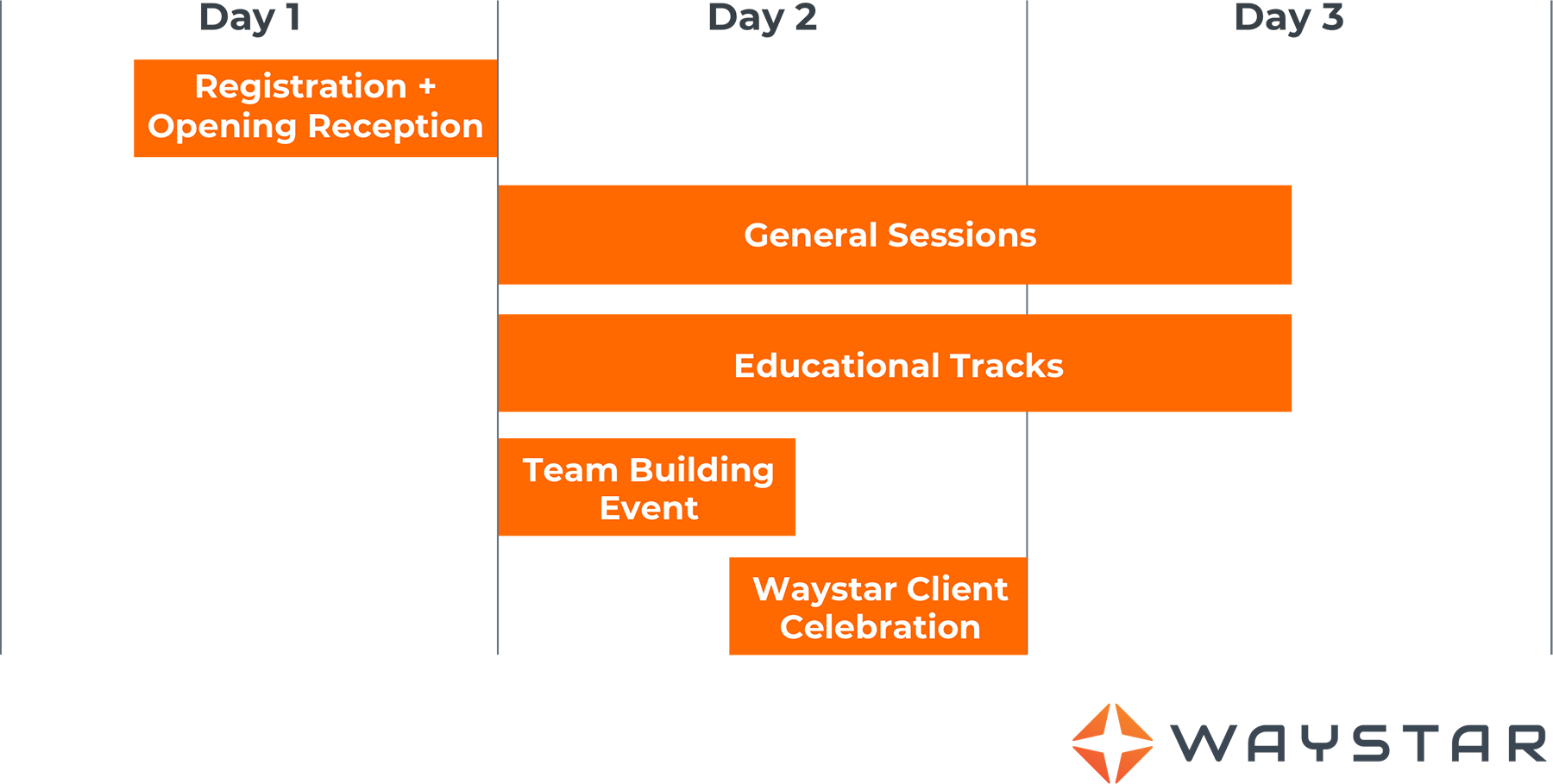 "True North has been part of our vision—not only for Waystar users and partners, but for the greater healthcare technology community—for a long time. I'm so thrilled to be able to bring it to life in 2021. Let's come together to share knowledge, build meaningful relationships and get energized for the future of revenue cycle management."