True North
Disney's Yacht & Beach Club Resort
|
Sept. 30 - Oct. 2


About True North
True North 2020 is the inaugural RCM industry and thought leadership summit hosted by Waystar. We encourage Waystar users and partners—and anyone with a stake or interest in the healthcare revenue cycle—to attend. We're still working out the programming details and will be updating them as they are confirmed. With questions, comments or to submit an idea for a session, contact truenorth@waystar.com or fill out the form at the bottom of this page.
We can't wait to show you what we've got in store.
Get on the VIP list
Be the first to get details about True North—including early bird pricing—and stay in the loop as our big day approaches. Sign up to be included on our VIP list by filling out the short form to the right. See you in September!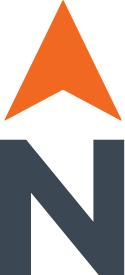 Disney's Yacht & Beach Club Resort
Join us at the vibrant and sophisticated Disney Yacht & Beach Club Resort in Walt Disney World, Florida.
To find your True North, this year you'll head south to the Sunshine State. Accommodations and more detail about the location will be available shortly, so check back soon or join our VIP list to be the first to know.